makin' a run to seattle
could buy tickets to c hill block party if asked…
der Ausklang.
So my year has come to an end, and it feels like just yesterday when I was perched up on the low table in my host brothers room typing up my first entry in that awkward first few days of my life in Germany.  (cheesy) My last few days in Germany consisted of buying a suitcase, hanging out with Willis, Joe and Andrew, and with my lovely friends Abby and Javier. As the day got closer and closer to...
6 days.
Sienna and I got back from our secret trip safely and undiscovered by authority figuers of a certain sort, and I think it's safe to say we had an amazing time. A bit about it. Berlin (Day 1 - 4) Started off the trip with a short train ride (our means of transportation for the whole trip) to Berlin and explored the area. Stayed in a really cool hostel and met the first few, of our many,...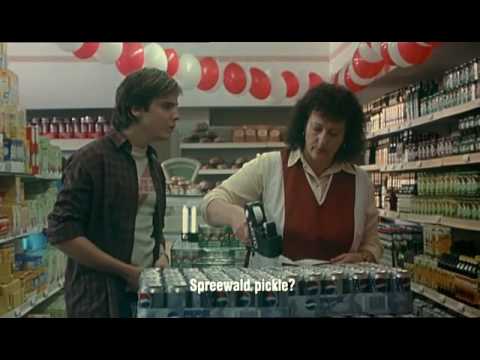 Yea, Matt is in Europe.
cuckoo-addie: More like France. More like Rhone-Alpes More like Ardèche More like Etables More like sleeping in the other room. Ok that was creeeepy. Night! sienna is in europe more like germany more like braunschweig more like kanzlerfeld more like eating like a pig next to me as i type this ok that was .. night.
karma!
siennas here! I can feel things starting to turn towards the better again.
i guess...
i need to be patient and hope for the worst
45 days.
Up until a few days ago i was excited that the time has come where i can feel everything moving faster towards the end of my exchange. a couple of things have changed my feelings about the time ending though. a) saying goodbye at airports. b) kevin. wish i didn't have to be in one place at once.
my friend
Me: i told my hostmom i have a boy now
she wasn't surprised at all
what the hell?
Sean: thats cause she thinks youre a whore anyway
Me: your a terrible friend
Sean: i didnt say you were.. just that she thinks you are one
ach du scheisse.
A couple of things about this long weekend up until today. Brett is the first of us Americans to head back home to Oaklahoma and I've been spending as much time as I can with him. Things such as renting a paddle boat, buyinig a bunch of candy and a bottle of Sekt and enjoying the drunk germans talk to us and sunshine. Whent to Kiel thursday evening until sunday afternoon, to visit family...
Watch
also got our euro-tour DVD's. a little (boring) video one of the rotexers made.
I havn't gone to school
in the last 2 weeks. My parents came and then my class had a project week for their profile classes for next year… so it's been pretty sweet. This weekend was the 2nd to last Rotex Wochenende for our year and was also really interesting. It was kind of awkward because outbounds were also there, (exchange students going out from our district in Germany) who were obviously nervous and a...
my parents
and cousin and aunt (from japan) are on their way. also, going on an train adventure to frankfurt airport to pick them up. excited?
GREAT
amazing. just what I needed. perfect. http://pitchfork.com/reviews/albums/7966-lincroyable-verite/ ohne sarkasmus..
drank
drunk drunk mika in love hab dich lieeeeeeeeb!
curious part II
HAAAAA not gonna happen anymore.
curious
should I or should I not tell him how I feel?
They'll say Your life is over love this...
if there is a god
or karma or something of the plane ticket changing universe.. i will be coming home on the 20th of july.. must. go. to. MELT.
turns out
my zune warrenty doesn't cover damge such as "dropped-in-toilet-by-retards." ……
mika needs
sleepiestzombie: meeeek: new music. something that makes me want to dance would be great. any suggestions? You're not going to believe this, but Sean asked me this same question not even a week ago. Sleepyhead - Passion Pit M.Y.S.E.L.F (Xxxchange Remix) - Best Fwends Battle Royale - Does It Offend You, Yeah? And uh, basically the entire self-titled Wavves album. weird.. thanks!! oh,...
ahaha
mika had an amazing weekend.. consisting of 1) rathaus park 2) feigling vodka 3) meeting new people (germans) 4) getting invited to an Art Brut (!!!!) show… for free.. from a cute boy.. 5) getting numbers/msn names that are illegible the next day. I also attended my first german soccer match! Hannover V.S Hamburg.
mika needs
new music. something that makes me want to dance would be great. any suggestions?
Ferien beendet.
Nothing like a party to end my amazing spring break…
You remember that day in Paris, When we wandered...
Hanover, Prague, Budapest, Vienna, Munich, Venice, Rome, Florence, Pisa, Nice, Monaco, Avignon, Paris (and Versailles), Antwerpen, Brussels, Hanover… Zusammenfassung. highlights / things that i will hopefully always remember about the city. Prague - biggest disco in europe, 5 stories each with a different theme. Czech boys are extremely attractive. The hostel was a very quaint cottage...
Überlegen
I don't know how to explain the way the last 3 weeks played out in my head into anything comprehensible. Then again, it's not as dramatic or life changing as the last sentence made it out to seem. Things I can honestly say about the tour. Best 3 weeks of my year abroad. Best 3 consecutive weeks as far as I can remember. Went by way too fast. Ate too much. Felt like I came out of some a...
realization
if you want to see the progression of someone aging 2.5 years in the course of 11 months, read my tumblr.
I'm off
until april 11th I will be touring europe with 40 other crazy exchange students in a huge bus. YESSSS. so this week probably one of the shittiest weeks I've ever experienced. but I was kinda thinking it would be.. since its right before the "best 3 weeks of [my] life". love, mika p.s ADDIE HOEEEEEEE SHIT! IM ON MY WAYYY!
woah
INTERNET! So I've been cut off from this world since last friday because our family switched Internet companies and won't get it back until this coming Wednesday….. so where am I? In a 50's all American diner, that's where. its called Play Off and it has Wi-Fi. So I'm drinking a terrible excuse for a strawberry shake and getting caught up on a weeks worth of...
im depressed
and i also find it ironic, how i have a brand new pair of headphones only used for 1 week when i decide to "try and save time" by putting on my headphones and hooking up my zune after i finish peeing after school in the toilet stall. some how the thing just slips out of my hands and lands right into the toilet water. luckily after i flushed it. without thinking twice i dipped my hand...
shit
i never learn. keep getting caught in my 'sneaky' lies.
Überlegen
Weekend Activities: Rotex weekend!#@$#%! always a good time. This time however there were newbies (aka new exchange students because of the different times of school starting/ending in the southern hemisphere). Met some new Argentinians, Australians and South Africans. We picked on them the whole time telling them that in 3 months they would all be fat and that being a dirty loud messy pig was...
i have a headache
and having a quarell with a friend or two. but on the plus side i recieved a loving package filled with delicious asian goodness and my new headphones. me = happy mika's countdown: stolen from addie 11 days - Hamburg shopping adventure #2. (?) 25 days - touring europe with rotex 1800 AND meeting up with addie while in France. 3 months - mom/pop/auntie satoko-chan come to visit me for a...